Crispy Kale Chips
10 February 2011
4,880 views
2 Comments
Crispy Baked Kale Chips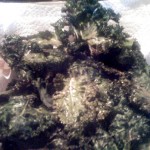 Not only does this snack satisfy cravings for crispy and salty foods, it's loaded with nutritional value such as Vitamin A, K, Fiber and Folate.  Baked Kale Chips are low in carbohydrates and high in fatty acids.  They are a great movie snack or replacement to potato chips.  Serve them as a side with soup or a sandwich and get your friends talking.
The secret to Crispy Kale Chips is clean leaves and  the removal of the large vein that goes down the center of each leaf. Start with fresh, Organic Kale and wash it well.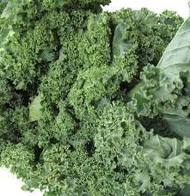 I suggest getting a large bowl of filtered water, adding 7-10 drops of Grapefruit Seed Extract and letting your leaves soak for 5-10 minutes.  Kale is a super hearty Cruciferous Green and can handle the submersion bath, you will be surprised at the amount of sand in the bottom of your bowl.  To avoid coating your clean leaves with the sand again, remove them from the dirty water with your hands or tongs opposed to dumping them into a strainer; place the leaves on a clean cloth and air dry completely.
Using kitchen shears, fold the clean and dry Kale in half length wise and cut the center vein out.  Rip the remaining side leaves into 2-3 inch squares.  The larger the better since these shrink upon baking. If the Kale you are using has small leaves, you many not need to rip them all.  Put your Kale squares into a large bowl and toss them with 2 tablespoons of Apple Cider Vinegar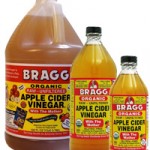 ; 2 tablespoons of room temperature, liquified,Coconut Oil and a pinch of Sea Salt per bunch of Kale. P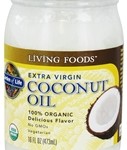 lace single layers of dressed leaves on an ungreased baking sheet (you will probably need to bake several batches if using two or more bunches of Kale).  Gently turn the leaves over after the first 10 minutes.  Bake for another ten minutes or until all of the leaves are golden brown, light as air and crispy.  Sprinkle with Sea Salt immediately upon removal from the oven and store in a paper bag up to three days.
Ingredients:
Serving Size – 2 bunches of Kale typically produces the equivalence to a standard bag of potato chips.
2 or more Organic bunches of curly leaf Kale
2 tablespoons per bunch "Bragg" organic apple cider vinegar
2 tablespoons per bunch "Garden of Life" coconut oil
Pinches to taste approx. 2 tablespoons per bunch sea salt