Getting to know Amanda Powers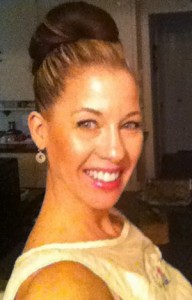 Fitness*Nutrition*Stress Relief
Welcome.  My goal is to offer the opportunity to acquire effective techniques and affordable services, that when properly applied, will help you overcome the negative inhibitors in your life.  Before you begin to read details about the services I offer, I  feel it is important that you learn a little about me and the journey that brought me to this place.
As a little girl I was lucky enough to grow up during the 70's in New Hampshire where apple picking and strawberry fields were more common than McDonalds and vending machines. My mom set the pace for my eating habits at a young age with homemade meals that were well balanced and properly portioned.
As my food choices became my own I realized that choosing a Vegetarian diet worked very well for my metabolism and lifestyle.  I moved to Boulder, Colorado in the early 90's where the perfect pallet was available for experiencing alternative food choices.  My focus was on learning how to properly nourish myself in opposition to the traditional food pyramid suggestions.  With markets like Wild Oates and Whole  Food's, dozens of restaurants offering health conscious menu's and unlimited outdoor activities it was easy to live healthfully.
A move from Boulder, Colorado to Fort Worth, Texas in 1995 quickly posed a few personal lifestyle challenges.  After figuring out how to fullfill my vegetarian choices in Texas finding an enjoyable year-round exercise with the extremely hot Texas heat was the next challenge.  This is how I was introduced to The Nia TechniqueTM.  Nia offers the opportunity to move "your" body's way not "the" body's way  which resonated with my well being then and now.   Come exercise with me.
After working as a personal assistant at a local Architecture firm for five years.  I started a small company in 2000 that focused on organizational projects in order to provide a functional environment in my client's home or office.  Eventually, services such as personal shopping and healthy meal preparation were added based on individual needs of clients.  My theory was and still is; "by providing a clutter free atmosphere, there is more opportunity for you to do something you really enjoy; ultimately, creating time for an overall healthier lifestyle".
I soon realized "real world" stressors and personal physical impairments were still a factor for many of my clients which prompted me to attend the Fort Worth School of Massage in 2003.  This ignited the flame to shift Organize Your Life towards my passion in holistic health and wellness.  After becoming a Texas State Licensed Massage Therapist in 2004, I attended a certification in Chicago through a holistic based company called MetagenicsTM and became a FirstLine TherapyTM Lifestyle Educator, acquiring the tools to provide nutritional meal planning and the ability to offer natural supplements.  With a craving to learn more about nutrition and holistic healing, I began taking courses through The Global College of Natural Medicine and became a Nutritional Consultant in December 2008.  Combining nutrition with lifestyle education offers the detailed information and quality services my clients deserve.  Please click on this link to find out more about personalized nutrition plans that are available.
A lifelong passion for dance and movement inspired me to obtain a White Belt in The Nia Technique® in December of 2007.  After which I immediately began teaching Nia classes at the Aledo Yoga and Nia studio. In February 2009 I obtained my Nia Green Belt.
With the desire to grow my personal Yoga practice I began studyng in 2010 with Kimberly Hardick at Aledo Yoga Training ("AYT") in Aledo,  Texas studying Restorative Yoga, which embraces the practice of Yin Yoga.  Yin Yoga is accommodating to all levels of ability and offers a variety of Asanas that relieve tensio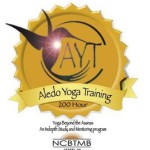 n, lengthen muscles and help reduce injury in day to day life.  I completed the "AYT" 200 hour certification in 2012.
In 2016 a 500 hour journey was completed with Michelle Andrie as I obtained my 500 hour Registered Yoga Therapist "RYT" certification in Hawaii.  Yoga therapy feels like the most organic way for me to help people connect and heal their mind, body and soul.  It is a combination of body work,  personalized movement and counseling.  The theory is based on the work of multiple physicians and their conclusions that specific physical dysfunctions are related to specific emotional situations.  Therefore by healing the mind the body rights itself or vice versa.
Currently, I am based out of Fort Worth, Texas offering, Yoga therapy, nutritional counseling, therapeutic massage and both group and private Yoga classes.  All of which are designed around your individual needs, goals and abilities. Many of the nutrition and lifestyle services offered may also be provided to out of town clients via e-mail and telephone conferences.  You may also join me for a group class at the TCU Recreation Center and Colonial Country Club.   Please click on the highlighted links for class prices, membership details, class times and all other details pertaining to each individual facility or studio.
Thank you for visiting this website.  I certainly do not claim to know everything about health and wellness; in actuality, I have just begun my holistic journey and am continuously growing mentally, emotionally and spiritually.  However, what I do have to share comes from my heart and with great intention.  
"It's not just things in their place; it's creating a healthier space."
A. Powers