Massage Therapy Services
19 January 2009
1,746 views
No Comment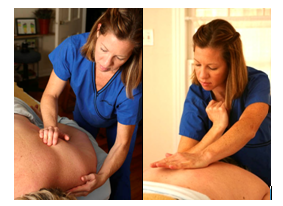 Amanda Powers, L.M.T., N.C
(817) 675-9621
Comfortably and conveniently located in the Westcliff neighborhood of Fort Worth, TX.
Massage Therapy and Stress Management Rates and Services:
Texas Department of State Health Services, Massage License No. MT043927
Kinesiology taping "KT":
If you don't have time for a massage but have a sore low back, carpal tunnel, Plantar Fasciitis, or chronic shoulder and neck pain to name just a few… Come in for a "KT" treatment.
Taping price varies on injury between $15.00 and $30.00 and will typically take between 15 and 30 minutes to apply. Please be sure to shave any excessively hairy areas such as forearms, legs or back, 24 hours before your appointment.
Therapeutic Massage:
This combination of Swedish Massage Therapy and the Trigger Point Technique is designed to relieve chronic muscle pain caused by every-day stressors, increase blood circulation and reduce high blood pressure.
60 minutes, $80.00 or 90 minutes for $100.00
Sports Massage:
Promotes the release of toxicity from muscle tissue and the elimination of tension that accumulates in highly used muscle groups. This massage is similar to the Therapeutic Massage explained above with the addition of deeper pressure and passive range of motion.
75 minutes, $90.00
Express Rejuvenation Massage:
Get a quick pick-me-up after a long day or during a lunch break by revitalizing your body with this energy inducing chair massage.
30 minutes, $40.00
Pregnancy Massage:
Rest your "Mommy to be" mind with this calming massage designed to ease the strain of pregnancy on the body. A deluxe "Pregnancy Pillow" lets you lay on your belly even in the third trimester.
75 minutes, $100.00
Breathing for Stress Management:
Tap into breathing for stress relief with this guided lesson where you will learn techniques that can be practiced at home, in your car or at the office. Controlled breathing exercises can help improve your ability to handle high stress situations and improve your overall health and well being.
60 minutes, $65.00
Chair Massage in your home or office:
This is the most portable Massage service offered and is great for wedding and/0r baby showers, employee appreciation days or any other group occasion that would benefit from a little pampering. The cost is based on the duration and location. Please call for your personalized quote.